12 Chinese Zodiac Signs
The Chinese Lunar Calendar names each of the twelve years after an animal. Legend has it that the Lord Buddha summoned all the animals to come to him before he departed from earth. Only twelve came to bid him farewell and as a reward he named a year after each one in the order they arrived. The Chinese believe the animal ruling the year in which a person is born has a profound influence on personality, saying: "This is the animal that hides in your heart."

People whose birthdays fall during the following periods are born in the Year of the Horse:

The first date indicates Lunar New Year's Day. The second date indicates the last day of the lunar year.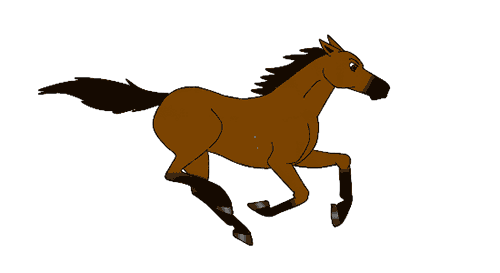 The Horse Sign :The free spirited Horse is the Chinese Zodiac's wanderer. Horses need their independence and freedom. They are packed with energy and constantly moving from one activity to another. Horses are good with money and, of course, have a passion for travel.
Paradoxically, Horses desire love, which can lead them to feel ensnared. The rawness of their sex appeal is like a magnet and makes it easy for Horses to find love. Horses are skilled at the art of seduction. However, their relationships are unpredictable because their behavior is so erratic and they may flee without notice. Blessed with a keen wit and powerful presence, Horses love to show off to a crowd. Despite the strength of their being, Horses feel inferior to those around them.
Horses are not a patient lot. They can be quite impulsive and more than a little insensitive to the feelings of others. These self-reliant beings follow their whims through life, which explains why their paths are often littered with unfinished relationships, jobs and ventures. Conversely, Horses motivate others easily and often do reach their goals.
Lucky numbers : 1, 3, 4, 8, 13, 14, 41 and 43.
Celebrities born under Horse Sign : Jordan, Angela Merkel, Ashton Kutcher, Ayumi Hamasaki, Barbra Streisand, Bob Geldof, Britt Ekland, Chris Norh, Cindy Crawford, Clint Eastwood , Cynthia Nixon, David Schwimmer, Denzel Washington, Emir Kusturica, Emma Watson, Gael Bernal García, George Weah, Gordon Ramsay, Halle Berry, Harrison Ford, Helmut Kohl, Ingmar Bergman, Isaac Hayes, James Dean , Janet Jackson, Jannike Björling, Jensen Ackles, Jermaine Jackson, Jerry Seinfeld, Jesse Metcalfe, Jimmi Hendrix, Johan Stakka Bo Renck, John Travolta, Katie Holmes, Kevin Costner , Kevin Federline, Kiefer Sutherland, Kirsten Stewart, Kobe Bryant, Lisa Stansfield, Malin Åkerman, Martin Scorsese, Michael Bloomberg, Michael Moore, Mike Tyson, Muhammed Ali, Neil Armstrong, Nelly Furtado, Nelson Mandela, Nicole Scherzinger, Oprah Winfrey, Paul McCartney, Ray Charles Robinson, Rick Astley, Rio Ferdinand, Robert Wagner, Ron Howard, Salma Hayek, Samantha Fox, Sean Kingston, Sean Connery
Compatibility for Relationship or Business Partnership
Most Compatible With
Dog – will be a great complement to Horse.
Sheep – will truly understand and appreciate each other.
Tiger – will be a great complement to Horse.