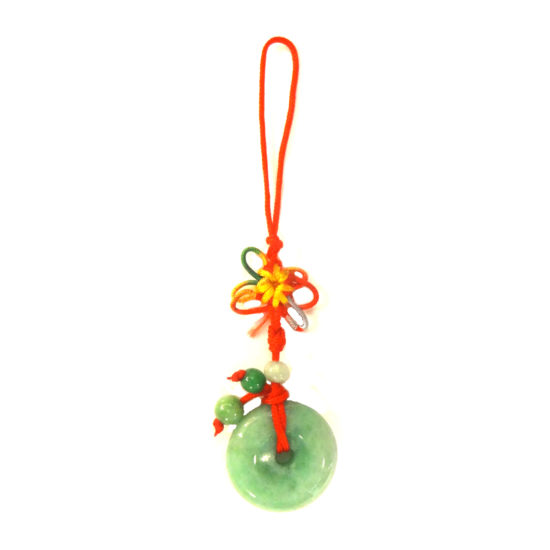 Fortune Jade Coin Charm
This lovely charm features a genuine Jade disc carved into the shape of a traditional Chinese coin. Creatively tied to a matching silk cord charm, the result is a stunningly simple yet elegant work of art.
Chinese coins are great symbols of wealth, representing prosperity, abundance and good fortune. Their use originates from ancient times when coins were worn as amulets of protection against diseases, evil or negative energy, as well as to attract wealth.
Material: Jade, Silk Cord
Color: Green
Dimension LxWxH (in/cm): 1.0×1.0x0.25 (Length 4.0) / 2.5×2.5×0.5 (Length 10.0)