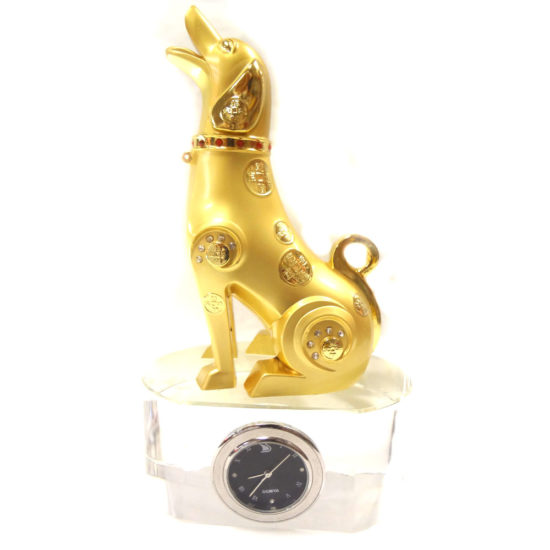 Exquisite Good Fortune…
Exquisite Good Fortune Dog with Clock
This absolutely stunning looking golden dog figurine with symbols of auspicious chinese coins on its body sitting on a glass oval stand is a masterpiece of the highest quality. 24K gold plated with state-of-the-art technology to the finest finishing, the Exquisite Good Fortune Dog is perfect for those seeking Feng Shui products with style and class.
Place the Exquisite Good Fortune Dog near the entrance of your home or office. It will welcome good luck and ensure you will not miss out any opportunity the year has to offer. You will not run short of money and your business will amass wealth.
It makes a memorable gift for your loved "Dog people" in your life. Comes with a beautiful box as shown.
Material: Metal
Color: Gold Plated
Dimension LxWxH (in): 3.8×2.0x6.0