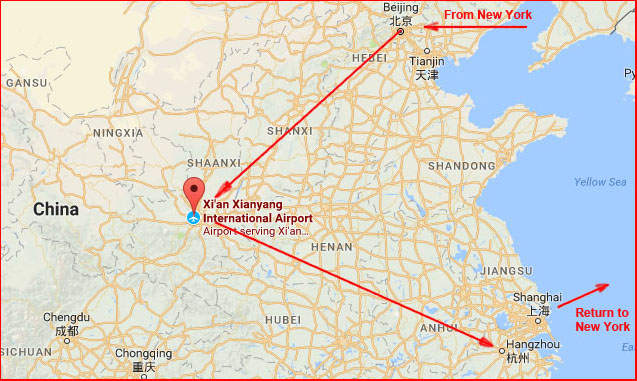 Beijing, Xian, Hangzhou, Wuzhen, Shanghai
☆ Visit Lao She Teahouse in Beijing, enjoy tea and performance in this antique atmosphere.
☆ Visit the Great Wall (Badaling) (including two-way cable car at Badaling), overlook 
    the spectacular view of the Great Wall
☆ Visit world 's eighth largest miracle – Terracotta Warriors and Horses;
☆ Visit one of most complete ancient walls – Xi'an ancient city wall
☆ Cruise tour to experience Wuzhen and taste the authentic meal
☆ Guaranteed non-shopping tour and plenty of time for sightseeing
Taste the classic snacks:
Beijing roast duck; authentic meal; Xi'an dumpling feast, Shanghai Dai village style meal, Hangzhou style meal
Highlighted programs:
Forbidden City + Lao She Teahouse + Badaling Great Wall + Shaanxi History Museum + Big Wild Goose Pagoda North Square + Gudu Dumpling Banquet + Imitation Tang Dance Show + Muslim Snacks + Wuzhen Water Village
Accommodation Hotel / Guide / Transfer:
* Full 5-star hotel stay, professional Chinese-English Bilingual tour guide service
* Pick-up time: 10: 00-22: 00;
  Per the flight schedule of the guests
* Drop off time: 08:00 / 12:00 / 16:00
  (Beijing – Xi'an flight must arrive at 3:00 pm Xi'an airport; Xi'an – Hangzhou flight must arrive      before 6 pm at Hangzhou Airport)
---
Itinerary
Departure Date:

  __ April 2018 
Day 1 Hometown – Beijing
Take a flight bound for Beijing.
Day 2 Beijing
Upon arrival, professional tour guide will take you to hotel.
Hotel: Double Tree by Hilton Hotel Beijing or similar

Day 3 Tiananmen Square – The Forbidden City – Summer Palace – Lao she Tea House (B / L)
【Tiananmen Square】 Located in the city square in the center of Beijing, it is also one of the world's city squares. Mao Zedong hanging on the square portrait.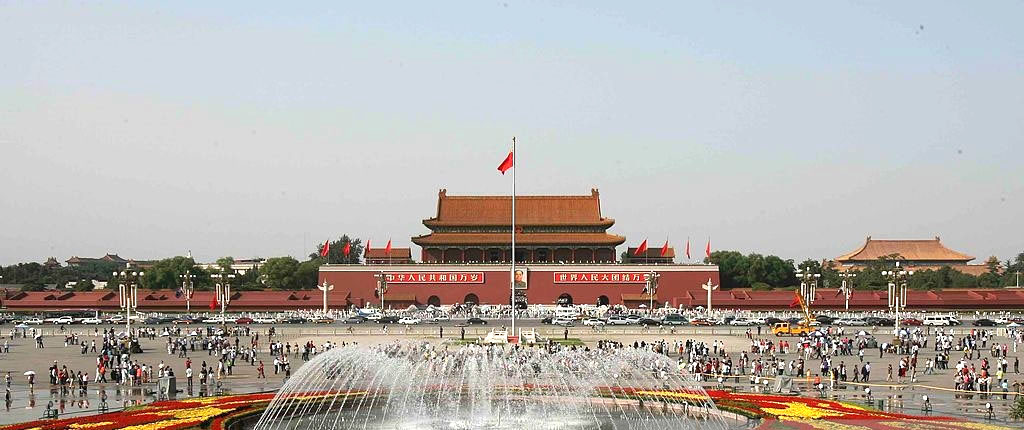 【Forbidden City】Also known as the Forbidden City, known as the world's first five Palace. Is the world's largest and most complete ancient wooden structure.
【Summer Palace】 is the Qing Dynasty imperial garden and summer palace, mainly the Empress Dowager Cixi places to deal with government affairs.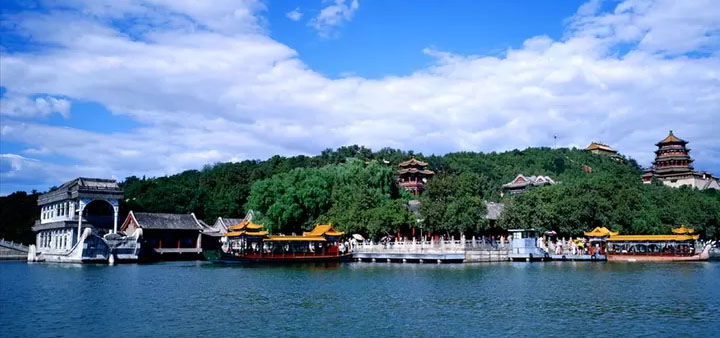 【Lao She Teahouse】 is a teahouse named after the artist Lao She, founded in 1988. It is a multi-functional and comprehensive teahouse. Tourists can enjoy a convergence of Beijing opera, folk art, acrobatics, magic, face and other outstanding national art performances, they can taste all kinds of Beijing cuisine tea feast.
Hotel: Double Tree By Hilton Hotel or similar
Day 4 Great Wall (Badaling) (included round trip Cable Car) (B / L)
【The Great Wall】 It is an important part of the Great Wall of China's ancient great defense project. It is a pass of the Great Wall of Ming Dynasty. Badaling Great Wall is an important outpost of Juyongguan, the ancient name of "Ju Yong risk is not in the Badaling." We can take the cable car to look at the Great Wall under the weight of the magnificent sight of the Great Wall never feel down style!
Hotel: Double Tree By Hilton Hotel Beijing or similar
Day 5 Beijing – Xian – Muslim Street (B)
After breakfast, take a flight bound for Xian Xianyang Airport, which is known as one of the four ancient civilizations.
【Xi'an Hui Street】Largest Muslim masses gathered in the northwest region's to understand the folk customs of Xi'an.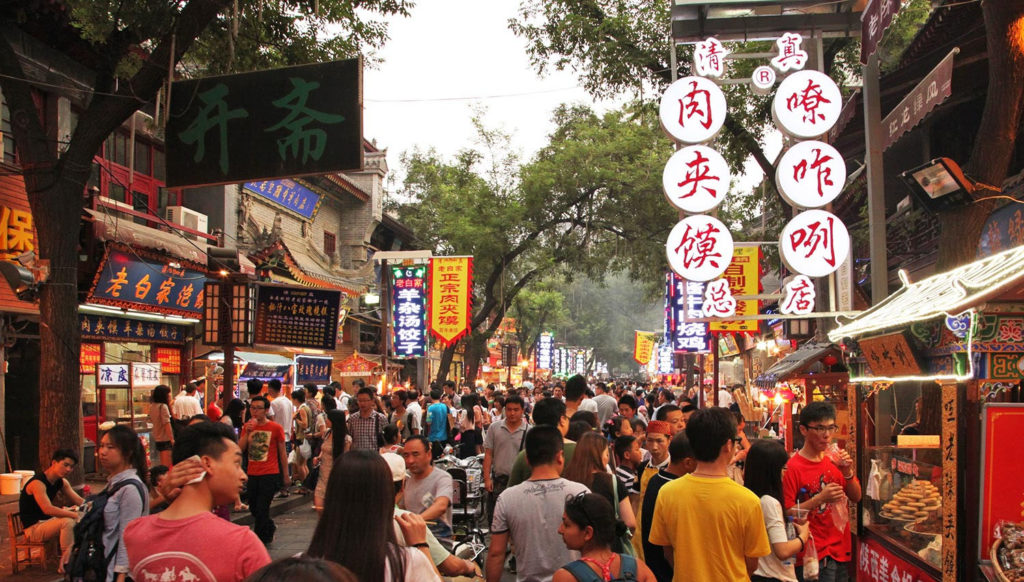 Hotel: Tianyu Gloria Grand Hotel or similar
Day 6 Ancient City Wall – Terracotta Warriors Replication Factory – Terracotta Warriors Museum – Tang Dynasty Show (B / L / D-Dumpling)
【Xi'an ancient city wall】Built in the Ming Hongwu years, the city wall is surrounded by river, forest belt. The city walls consist of three layers with magnificent and spectacular style.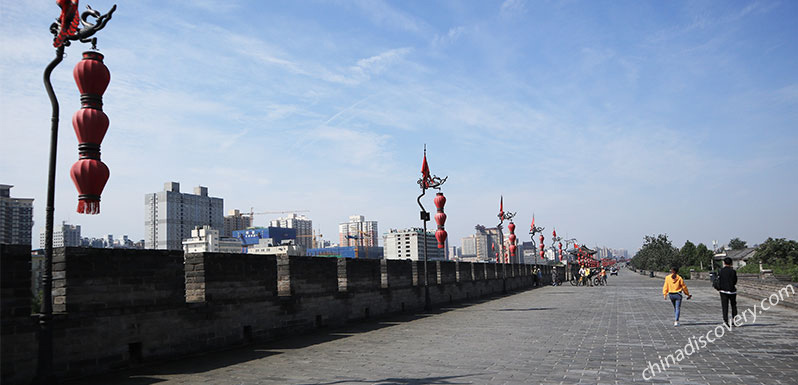 【Terracotta Warriors 】The eighth largest miracle in the world. It is one of the most important archaeological discoveries. There are more than 6,000 pieces of real people with the true size of the Tao Ma, all arranged in numerous rectangular, spectacular scenes.
Imitation Tang Dynasty Show
Hotel: Tianyu Gloria Grand Hotel or similar
Day 7 Big Wild Goose Pagoda Square – Big Wild Goose Pagoda (Outside) – Small Wild Goose Pagoda – Bell and Drum Tower Hangzhou – Hubin Road (B / L)
【Big Wild Goose Pagoda】To save the Tripitaka Master from India, the tower is built by the Buddhist. It is an architectural masterpiece of China's Tang Dynasty Buddhist.
【Bell and Drum Tower】It is the most prosperous business districts of Xi'an.
Night at their

own expense

to enjoy the "West Lake night song and dance show"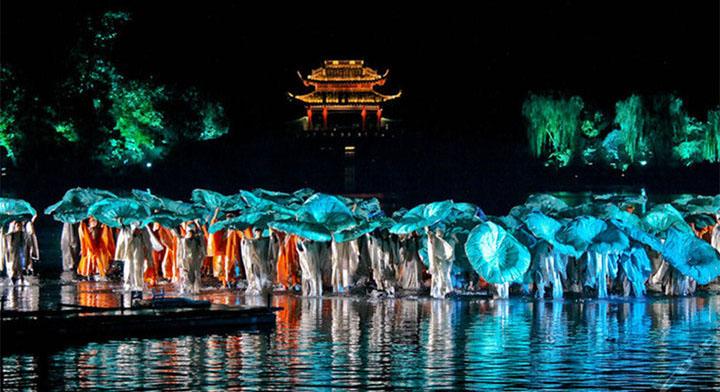 Hotel: Pujing Garden Hotel or similar
Day 8 City God Temple Wuzhen Shanghai – Chenghuang Temple Street – Acrobatic Performances + Dai Village flavor meal (B / L / D)
【City God Temple】It combines the Southern Song Dynasty and the Yuan Dynasty architectural style, the center of the top floor is golden bottle gourd shape, is the local representative of Hanzhou building style.
【Wuzhen】Residential buildings in the Qing Dynasty that have been well-preserved. The town relates to rivers and bridges. All kinds of houses and shops were built by the river, which include a hundred years old house. This is the Jiangnan typical style of "bridges, running waters and residents.
【Chenghuang Temple】In China, the Korean Peninsula, Vietnamese culture, Chenghuang is the patron saint of the city, the predecessor of the water Yong God.
Hotel: Crowne Plaza Lake Malaren or similar
Day 9 Shanghai – Hometown (B)
After breakfast, drop off at airport and take a pleasant flight home.
(The Company reserves the right to alter itineraries, travel arrangements, hotel reservations etc. Tour customers should agree with that.)