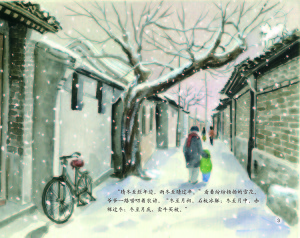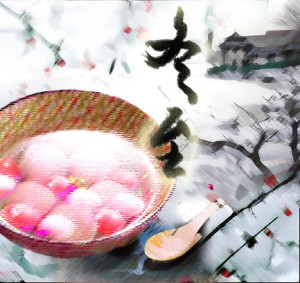 Winter solstice is a solar term in Chinese lunar calendar, and a traditional festival as well. It falls on December 22 or 23 (solar calendar) every year. It is the day when the Northern Hemisphere has the shortest daytime and longest nighttime in the whole year. After winter solstice, the daytime will grow increasingly longer. Early in the Spring and Autumn Period over 2500 years ago, winter solstice was mensurated by the Chinese by observing the sun with a gnomon shadow template. It is the earliest among the 24 solar terms being stipulated. After winter solstice, the coldest period comes to the northern part of the globe, which is commonly called "JinJiu", suggesting that once winter solstice comes, we will meet the coldest time ahead.
Commonly known as "Potlatch", "Changzhi Festival" and "Yasui", etc., winter solstice is a rather big festival attached with great importance by the Chinese people, thus the saying "Winter solstice is as important as the Spring Festival". It is a custom to celebrate the arrival of winter solstice, which is regarded as worthy since it is the beginning of a solar term circulation. Also it is an auspicious day deserving celebration. It is said that winter solstice was considered as New Year's Day in the Zhou Dynasty. Such a saying is still going round in the south of the Yangtze River that "People will be one year older after finishing the winter solstice dinner", which is commonly called "tiansui" (growing older). In the Tang and Song Dynasties, it was on winter solstice that heaven and ancestor worship was performed. On this day, the emperor would hold a solemn heaven worship ceremony in the suburbs and common people would offer sacrifice to their late parents and ancestors.
The tradition of winter solstice has been handed down until now. On this day, people in North China will butcher goats and eat dumplings and wontons, while southerners will have winter solstice rice balls and long noodles. And all across China, sacrifice to heaven and ancestors is offered on this day.