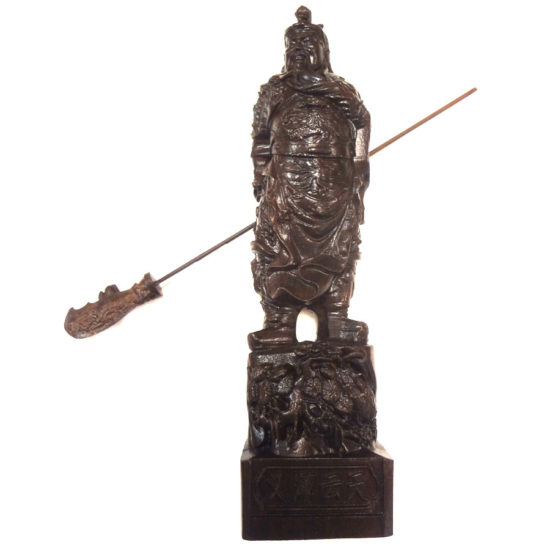 Wood Crafted Kwan Kong…
Wood Crafted Kwan Kong with Sword
This is a beautiful representation of the Kwan Kong, the famous Chinese God of War. Standing tall and looking contemplative, he is garbed in traditional war attire and holding his mighty Dragon sword, also known as "Kwan Dao".
In business, the Wood Crafted Kwan Kong with Sword is very suitable to be placed in the reception area facing outwards to protect your business from fraud and embezzlement. He will ward off competitors and help your business to prosper despite all odds. The Wood Crafted Kwan Kong with Sword will also help to dissolve away bad energy and evil that could bring you accidents and lawsuits.
This item is perfect for those seeking authority in the office front and also beneficial homes, offices and business premises.
Material: Wood
Color: Dark Brown
Dimension LxWxH (in/cm): 3.0×2.5×12.0 / 18.0×16.0x30.2