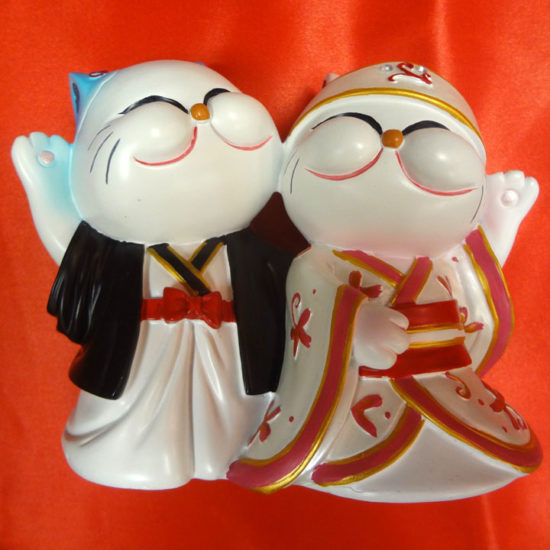 Wedding Couple Marriage…
Wedding Couple Marriage Luck Enhancer
This cute and absolutely adorable couple is adorned in wedding costumes, looking extremely pleased and happy in each other's company.
Bring the Wedding Couple home and they will ensure that your marriage lucks will be as blissful, lasting and fulfilling as theirs!
What the Wedding Couple Symbolizes and it's Application in Symbolism Feng Shui
The Wedding Couple symbolizes marital bliss, love, fulfilment, togetherness, romance, affection and devotion. Having them around will send out vibes that remind you to appreciate and treasure your other half more, spice up your love life and attract a romantic partner if you are still single.
Material: Resin
Color: Multicolored
Dimension LxWxH (in/cm):