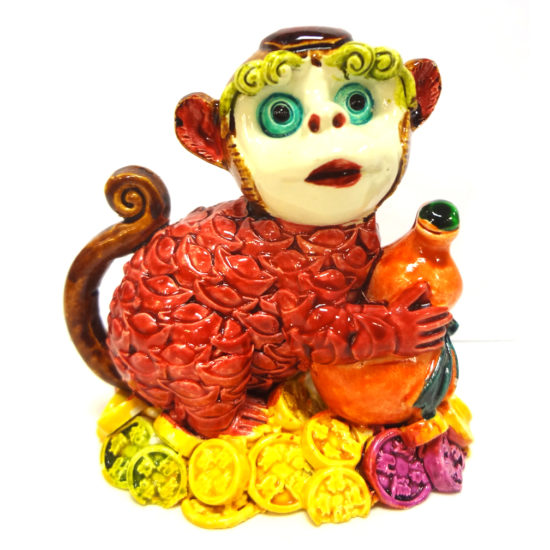 Monkey Holding Wulou
Although you can display this figurine in any year, it's a very auspicious Feng Shui decor to have during the year of the Monkey 2016, especially during the lunar New Year 2016.
A good fortune Feng Shui Monkey carrying a Wulou represents good luck in wealth attainment and also good networking luck with people of any horoscope sign. It also means your wealth luck will be enhanced.
The Monkey is a symbol of quick-wit, observant, good parent, safe childbirth, loyal and good entrepreneur skill. The symbol of Monkey emits vibes of creativity, intelligence, opportunistic, cleverness and innovation – the essential skills to be successful in your career and business.
Material: Ingot
Color: Multicolored
Dimension LxWxH (in/cm): 2.5×1.8×2.5 / 6.1×4.4×6.1