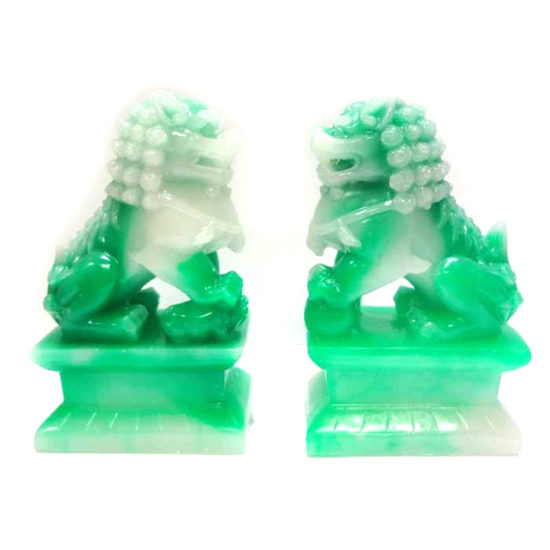 Jadeite Fu Dogs For Protection (1 Pair) GF
Jadeite Fu Dogs For Protection (1 Pair)This pair of beautiful Fu Dogs are lovely to own. The Fu Dogs can act as your loyal pet to protect everyone they are guarding in the abode against harm. It is made of resin that imitates jade.The Male Fu Dog is shown playing with a ball while the Female has its claws on the belly of a baby-Fu. The Male Fu Dog stepping on a ball/globe represents authority and command while the Female Fu Dog resting her foot on her cub symbolizes protection and loyalty.
Position a pair of Jadeite Fu Dogs For Protection fairly high at the main door facing outward to safeguard your home or office against evil influences, and even theft. The male (the one with the ball) on the left side of the door (inside looking out) and the female on the other side. You can also place them on a small table opposite your main door.
3 in stock
Additional Information
| | |
| --- | --- |
| Color | Jadeite Green |
| Material | Resin |