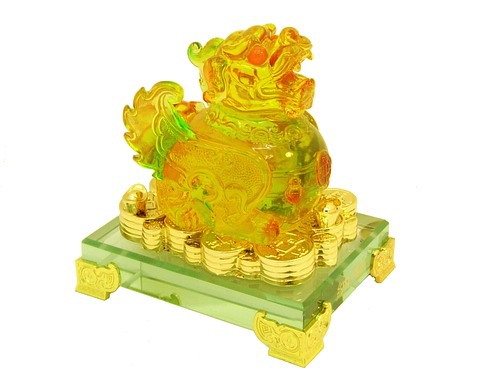 Colorful Feng Shui Pi Xiu on Treasure
This beautiful winged Pi Xiu is made from imitation colorful crystal or "liu li", a popular material making a wave in Feng Shui products recently. It is depicted sitting on a bed of coins to symbolize prosperity. Piyao brings in fortune wherever they go. Lovely to own by those seeking to ward off bad luck and to magnify wealth luck.
Highly recommended by Feng Shui practitioners, bring this faithful Pi Xiu home today as your "Feng Shui pet"!
Material: Resin
Color: Multicolored
Dimension LxWxH (in/cm): 4.4×3.5×4.5 / 11.1×8.9×11.