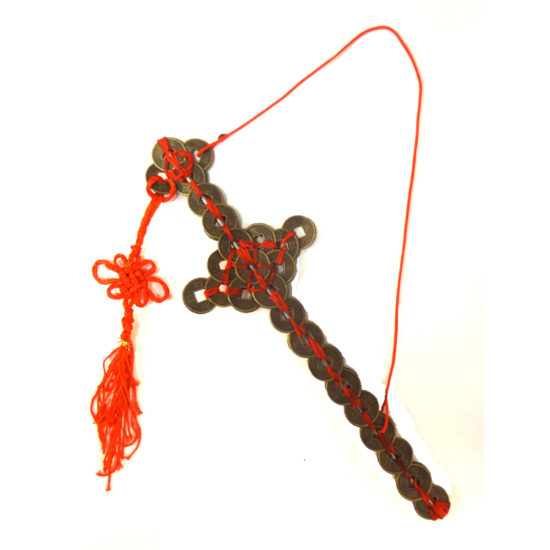 7″ Feng Shui Protective…
7″ Feng Shui Protective Coin Sword
The coin sword is 7 inches long and made from superior quality I-Ching coins tied firmly with red thread to further energize its potency.
Suitable for your homes, offices and business premises for protection against "Shar Chi" or "Killing energy".
The magical coin sword, comprising coins tied with red strings in the shape of a sword, was used thousand years ago by Taoist priests in Ancient China. Known as "Pi Hsieh Chien" in Chinese which literally translated to "sword that wards off evil", the coin sword, as the name implies, is an extremely powerful protection against 'shar chi' or killing breath that threaten the loss of wealth and health. Tied together with red threads, it is believed the energies of the coins are energized and released, increasing its potency. Coin swords make excellent cure for Feng Shui afflicted corners, especially for those in corporate or political environment.
Material: Brass
Color: Brass
Dimension LxWxH (in/cm): 7.0×2.0 / 18.0×5.0