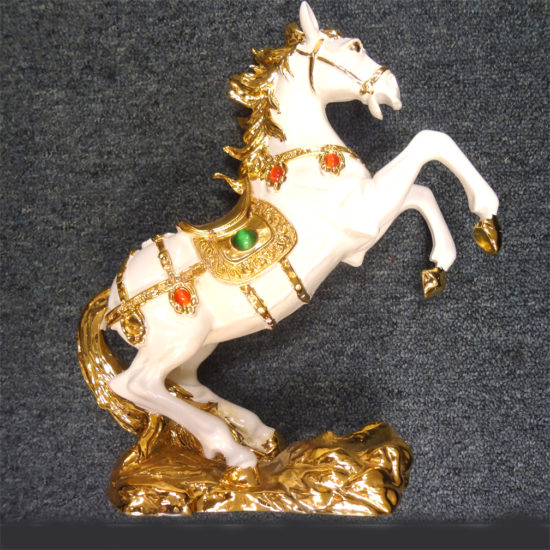 Victory Feng Shui Horse
In Feng Shui, the horse, is a popular figure to display. Paintings and figurines can often be found placed around houses all across Asia. It is a symbol of success, strength, loyalty, conquest and confidence, and having it present in the home or office will enhance the traits of household members belonging to the year of the Horse.
The Victory Horse is pursued by businessmen and those climbing the career ladder, because it is an symbol of a speedy success and the fast track to fame.
Material: Resin
Color: Gold/White Color
Dimension LxWxH (in/cm): 10.0×12.0x5.0 / 24.5×29.4×12.2